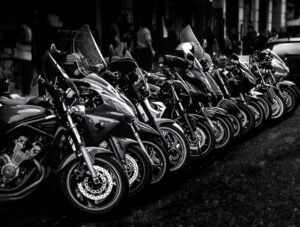 The 82nd Annual Bike Week will bring ten days of motorcycling excitement to Daytona Beach, FL. Here is what you can expect at the event from March 3 to March 12, 2023.
The Daytona Supercross
The Daytona Supercross is the longest continuous supercross race in American history. With its demanding course, the event is a must-watch for motorcycle fans. Don't miss the high-flying action of the 53rd Daytona Supercross on March 4, 2023.
The Daytona 200
The Daytona 200 is known as America's most historic motorcycle race. Each year, the thrilling event keeps fans coming back for high-speed entertainment. End your Bike Week adventure with the 81st annual Daytona 200 on March 11, 2023.
Daytona's Largest Motorcycle Marketplace
The World Center of Racing will host the largest motorcycle marketplace in the area. The market will display top-of-the-line bikes from high-end manufacturers like Hot Leathers. If you see something you like, take a free test ride on the Progressive Demo Road. Or enjoy interactive attractions at Harley-Davidson Thunder Alley.
Enjoy Some Central Florida Fun
The 82nd Annual Bike Week doesn't only give you great access to races and events. It also puts you close to beautiful Daytona Beach and the exciting attractions of Orlando.
After a fun week on the coast, make a pit stop in Orlando. Enjoy famous theme parks like Walt Disney World, Universal Orlando Resort, and SeaWorld Orlando.
Race Over to Orlando Hotels 4 Less
When looking for the best deal on your Orlando hotel, visit Orlando Hotels 4 Less.
Orlando Hotels 4 Less gets you the lowest rate at a clean, comfortable, and conveniently located Rosen Inn. We'll help you keep your Central Florida trip on a budget-friendly track.