Competition drives the world of sports. Disney's ESPN Wide World of Sports fuels the top tournaments, challenges, and championships in Central Florida. To stay one-step ahead of your opponents, check out the upcoming April events.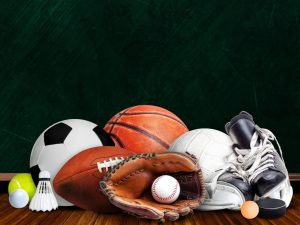 Small Fry Basketball
Competing in a game of basketball is thrilling, but competing in a game of basketball at Disney's ESPN Wide World of Sports is legendary. Form your own team and play a game of Small Fry Basketball, a youth-friendly rendition of the classic competition specifically made for players under 12. Games run from April 6 – 9, 2020.
Disney 3v3 Soccer Championship
From April 11 – 12, 2020, soccer fanatics can level the field as part of the Disney 3v3 Soccer Championship. Ages U6 to U19 are eligible to participate, and certain players will even walk away with their own trophy. Teams that place 1st through 4th in groups of seven or more teams or 1st and 2nd in groups of six or fewer teams will receive original player trophies designed by Disney.
MAAC Men's & Women's Golf Championship
Collegiate golfers, practice your swing for the MAAC Golf Championship at ESPN's Wide World of Sports, which runs April 23 – 26, 2020. Returning for its sixth year at Disney's Magnolia Golf Course, the championship features both male and female defending champions along with student athletes from Siena College and Quinnipiac University.
USASF Cheerleading Worlds
Cheerleading worlds collide at the USASF Cheerleading Worlds competition. This large-scale championship invites over 9,000 cheer athletes to compete for world champion titles on April 24 – 26, 2020. Junior and senior cheerleaders that bring their best will also bring home the title of World Champion, a prestigious honor offered at ESPN Wide World of Sports.
International Cheerleading Union World Championships (ICU)
With nearly 3.5 million athletes, ICU tops the cheerleading world as the governing body of championships. They offer continental and regional championships that aim to positively advance the sport of cheerleading throughout the world. Participants must be over 15 years old and can be either male or female. This event runs from April 27 – 29, 2020.
Book Your Stay and Don't Delay
Whether you're traveling from across the country or commuting right here in Central Florida, you can stay even closer to the competition by booking a room through Orlando Hotels 4 Less. Reserve your stay today for the lowest possible rates by calling 1-866-337-6736.