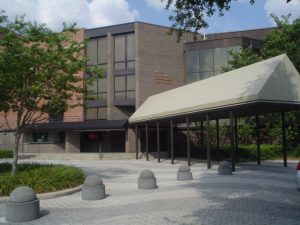 Celebrate the arts at one of Orlando's top performance venues as the Bob Carr Theater welcomes the following spectacular shows and concerts this February.
The Sounds of Revolution, Freedom, & Joy presented by Orlando Philharmonic Orchestra
Orlando Philharmonic's Music Director Eric Jacobsen conducts two virtuoso soloists for a riveting performance of The Sounds of Revolution, Freedom, & Joy on Saturday, February 1, 2020, at 8 p.m. Taking the stage will be Principal Flute Colleen Blagov performing Vivaldi's Concerto for Flute in D Major and guest Jeremy Kittel performing the world premiere of his Fiddle Concerto with themes from the Revolutionary and American Civil Wars. To celebrate the spirit of spring, joy, and youth, the concert will culminate with a rousing rendition of Shostakovich's Symphony No. 6 in B minor. Tickets start at $27.
Lewis Black: It Gets Better Every Day Tour
The "king of the rant" is bringing his signature style of rage comedy to the Bob Carr Theater on Friday, February 7, 2020, at 8 p.m. Comedian Lewis Black's hilarious stand-up skewers a wide range of topics including politics, current events, and social media, as well as the hypocrisy, madness, and absurdities of everyday life. Tickets for the insightfully funny and brilliant show start at $39.50.
Black Violin
Consisting of classically trained string players Kev Marcus on violin and Wil B. on viola, Black Violin are bringing their unique blend of classical music and hip-hop rhythms to Orlando on Saturday, February 8, 2020. At their 8 p.m. Bob Carr performance, the duo will be joined onstage by DJ SPS and drummer Nat Stokes as they perform some of their engaging original works, covers, and collaborations with artists such as Aerosmith, Alicia Keys, Kanye West, Tom Petty, Wu-Tang Clan, and Wyclef Jean. Tickets start at $33.
Havana Nights: Camille Zamora & The Mambo Kings
Conducted by Albert George Schram, soprano Camille Zamora and the Mambo Kings are delivering a hot Havana night of Latin, Spanish, and Cuban sounds inspired by Afro Cuban rhythms and the classical Spanish Zarzuela period. With performances at 2 p.m. and 8 p.m., the exciting and passionate Saturday, February 22 shows will feature Mambo Kings such as pianist Richard DeLaney, percussionist Wilfredo "Freddy" Colon, bassist Hector Diaz, saxophonist John Viavattine, and congas connoisseur Tony Padilla.
Bob Weir and Wolf Bros featuring Don Was and Jay Lane
One of the founding members of The Grateful Dead, celebrated guitarist Bob Weir will be joined by a few special guests at his Orlando concert on Saturday, February 29, 2020. The 7:30 p.m. show will explore the music of The Grateful Dead, Dead & Company, and RatDog, and it is scheduled to feature the legendary Don Was (Was (Not Was)) on bass along with Jay Lane (RatDog, Primus) on drums.
While general tickets start at $49.50, Bob Weir and Wolf Bros fans and Deadheads alike can splurge for an Enhanced Fan Experience for $388.86 which includes premium seating, an autographed poster, a merchandise gift, two drinks, and admittance to the show's soundcheck.
Affordable Orlando Hotels
Make this February one to remember with a great show and an inexpensive night's stay in The City Beautiful. To get the best possible room rates, book your stay with Orlando Hotels 4 Less when planning your Orlando vacation. Call us at 1-866-337-6736 to reserve your room today.