Harris Rosen, founder and president of Rosen Hotels & Resorts, has a birthday coming up. He was born on September 9, 1939, in New York City. He has been at the helm of Rosen Hotels & Resorts since buying his first Orlando hotel in the 1974. Celebrate his birthday by learning about his extraordinary life and career.
Here are five things you may not have known about Harris Rosen.
1.     He's from a Family of Hospitality Pros
The Rosen family has worked in hospitality for generations.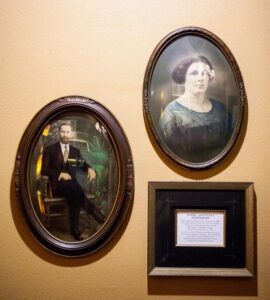 Harris Rosen's grandfather, Harry Rosenofsky, immigrated from Ukraine to Manhattan. He took a job in a Jewish restaurant on the Lower East Side. Eventually, he saved enough money to open a 15-seat eatery of his own.
At times, he was the restaurant's sole employee, doing all the cooking, serving, and cleaning.
He often, however, had help from his family. Every family member, including his son Jack Rosen, worked at the restaurant at some point. Jack eventually married, took a job at the Waldorf Astoria, and started a family.
Jack's eldest son was Harris Rosen.
At the Waldorf Astoria, Jack worked as a safety engineer, sign painter, and caricature artist. He would often bring his son to the hotel on weekends. At first, Harris Rosen was drawn to the creative aspects of his father's job and considered an art career.
However, a chance meeting with Marilyn Monroe in the elevator lobby made him realize how exciting hotels could be.
2.      He's a Veteran
After choosing a career path, Harris Rosen enrolled at the Cornell School of Hotel Administration. He joined the school's Army ROTC program. After graduation, he served as an officer in Germany and Korea for three years. While overseas, he built his business acumen, selling tulips and sun reflectors.
In 2016, he was inducted into the U.S. Army ROTC National Hall of Fame.
3.      He's Always Been a Businessman
Harris Rosen has been an entrepreneur since he was a child.
One summer, his family rented a cabin in upstate New York. He overheard fishers saying they needed more bait but didn't want to find it themselves. This gave him an idea.
He'd collect worms by night and show up at the dock in the morning to sell them.
After serving in the military, Harris Rosen moved up in the hospitality world. He worked for brands including Waldorf Astoria, Hilton, and Walt Disney World.
He realized, however, that he would get more fulfillment working for himself.
So, in 1974, Harris Rosen brought a small Quality Inn on International Drive in Orlando. He set up an office on-site and traveled around the eastern U.S. promoting his hotel. That property is now Rosen Inn International. He still works in the same office today.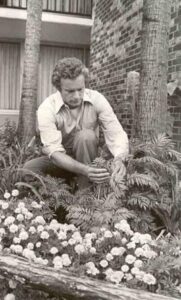 4.      He's a Dog Lover
Like his restaurateur grandfather, Harris Rosen wore many hats at the start. He was the Rosen Inn International breakfast cook, general manager, director of sales, and gardener. Luckily, he had some help with security duties from his dog Rin Tin Tin, or "Tinny."
Today, each Rosen property has a dedicated team of human security guards. Still, Mr. Rosen's dogs sometimes join him at work.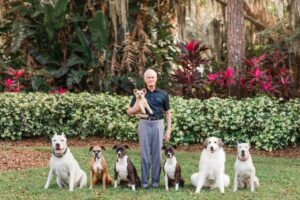 Your pups are welcome at Rosen Hotels & Resorts, too. Each hotel has pet friendly rooms located near designated dog walk areas. Dogs of all breeds and sizes are welcome. We ask they are up-to-date on vaccinations before enjoying an Orlando vacation with you.
5.      He's Dedicated to Florida and Floridians
While he has lived all over the world, Harris Rosen recognizes the special role that Florida has played in his life. "I have spent the best years of my career here in Florida," he once said. "I love every aspect of this state—the geography, the history, the people."
His commitment to the state shines the brightest through his education initiatives.
Young Floridians in Tangelo Park and Parramore can attend preschool for free. High school graduates in these underserved communities receive free college or vocational education. Necessities like books, housing, and meals are also covered.
Since the Tangelo Park Program started in 1993, high school graduation rates have risen to nearly 100%.
Join the Party at a Rosen Inn
Celebrate Harris Rosen's birthday with an amazing Orlando vacation.
Our socially engaged, veteran owned, and pet friendly hotels offer great amenities at a great price. Start your day at a breakfast buffet where kids 5 and under eat free. Take a free shuttle to one of Orlando's world-famous theme parks.
Or stay in and enjoy our shimmering swimming pools, free Wi-Fi, and great restaurants and bars.