LEGOLAND® Florida Resort is Central Florida's paradise for LEGO® fans of all ages.
If you're in the area this summer, you'll definitely want to check this spot out. LEGOLAND® Florida's AWE-Summer Celebration will run from June 4-August 7. With seasonal snacks and beverages, weekend events, and exciting entertainment, this event is sure to delight.
These unique offerings are included in park admission, so everyone can join in the party.
Scrumptious Food & Beverage Offerings
This year's AWE-Summer Celebration will feature returning favorites such as the Splash of Summer Watermelon Lemonade, Summer's Own Watermelon Salad with Feta & Mint, and a patriotic red, white, and blue ice cream cone. These fresh flavors will help you beat the heat with a delicious twist .
Lively Entertainment
Looking for entertainment? Have no fear, you'll find plenty of amusement during the AWE-Summer Celebration.
Exciting shows include Brickbeard's Watersports Stunt Show, Safari Drummers, and the NINJAGO® Elemental Masters show. There's even a show specially designed for young children. Time to Learn engages children ages 2-6 in activities that teach science, reading, and writing.
Be sure to catch these shows, as there truly is something for everyone.
Red, White & BOOM!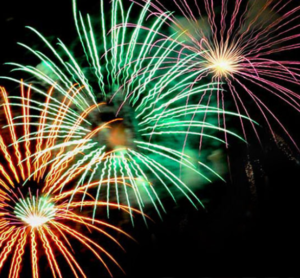 If you're visiting from July 2 – July 4, celebrate Independence Day with the fireworks show Red, White & BOOM! With the glasses provided, you will be able to watch fireworks transform into LEGO® bricks.
Before the sun sets on the AWE-Summer Celebration, you can also help build a giant American flag out of thousands of LEGO® bricks.
Start Planning Your AWE-Summer Vacation
No matter when you decide to visit LEGOLAND® Florida Resort, be sure to book your stay with Rosen Hotels & Resorts.
Our prime location in the heart of Central Florida will help you stay close to all the area's attractions.