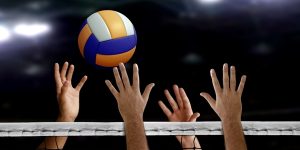 Every athlete dreams of celebrating a win with a trip to Walt Disney World®, but few have even imagined the possibility of actually competing there. At the ESPN Wide World of Sports Complex in Orlando, Florida, teams travel from across the globe to access the state-of-the-art athletic facilities in the heart of Walt Disney World®. Here's a look at some of the top competitions coming to the complex in March.
AAU Volleyball Classic
Supporting amateur sports programs and over 700,000 registered athletes, the Amateur Athletic Union (AAU) is bringing players to the ESPN Wide World of Sports Complex on Saturday, March 7 and Sunday, March 8. As part of the annual AAU Volleyball Classic, AAU Volleyball is holding girls division competitions in the HP Fieldhouse, the Visa Athletic Center, and the Arena. Of course, while players are in town for the event, they're also encouraged to take advantage of convenient park access.
The Quest Recreational Championship
Traveling from across the United States, top recreational and youth cheer teams gather for The Quest Recreational Championship on Friday, March 13 and Saturday, March 14. The Quest, a brand-new competition, will host boys and girls in age groups seven to 14. During the days of the event, athletes can take in the Walt Disney World® parks before and after competing.
UCA International All-Star Championship
On Saturday, March 14 and Sunday, March 15, the Universal Cheerleaders Association (UCA) International All Star Championship (IASC) gathers boy and girl divisions for cheer and dance competitions right at the ESPN Wide World of Sports Complex. Last year's competition boasted more than 8,500 athletes and 550 teams, and this year is expected to pack even more athleticism. Over the IASC weekend, teams and their families can make the most of their trip with a venture through Walt Disney World® parks.
Spectate Your Favorite Sports With Rosen Hotels & Resorts®
Athletes, coaches, and fans can stay close to their favorite sport and theme park by booking their hotel during competition weekend with a Rosen Hotels & Resorts® location. By reserving your room through Orlando Hotels 4 Less, you can select the accommodations and amenities you want most at prices that stomp the competition. Call us at 1-866-337-6736 to book your stay.