Every year, over 100,000 pop culture lovers flock to Orlando's MegaCon to meet kindred spirits — and perhaps some of their favorite artists and entertainers.
In 2023, MegaCon will take place from March 30 to April 2 at the Orange County Convention Center (OCCC). Planning on going? We've compiled this FAQ guide to help you plan your epic Orlando adventure.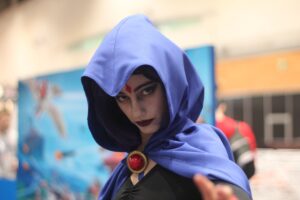 1.      What is MegaCon?
MegaCon Orlando is the largest fan convention in the American South and the second largest in the country after San Diego Comic-Con.
Comic book, sci-fi, horror, anime, and gaming fans can attend panel discussions on pop culture, learn new skills, and meet their favorite celebrities. The event is the perfect way to bond over your favorite franchises with friends and family or to meet new people with similar interests.
2.      Can I dress in costume?
Most definitely! In fact, cosplayers will find themselves in good company.
Many cosplayers spend weeks, months, or all year creating a costume of their favorite comic, TV, film, or video game character. Once or twice each day, MegaCon will roll out a red carpet so that guests can show off their hard work. If you've gone all out on your costume, consider entering one of the event's costume contests.
MegaCon also hosts themed meetups for attendees dressed as characters from popular franchises. Last year's meetups included Disney, Naruto, and Sailor Moon cosplay events.
If, by the time you arrive in Orlando, you still need a few costume pieces, the guide to Orlando costume shops we wrote last Halloween has some helpful tips.
3.      How do the celebrity appearances work?
Every year, MegaCon welcomes some of the biggest names in film, animation, and comic book art. Many of these celebs participate in panel discussions, which are included in event admission. Last year, voice actors from Cowboy Bebop discussed the anime's legacy. Chris Sarandon and Ken Page talked about their experiences acting in The Nightmare Before Christmas.
Other celebrities will be at autograph and photo sessions. In previous years, these special guests have included:
David Tennant from Doctor Who
Sean Astin from Lord of the Rings and Stranger Things
William Zabka and Martin Kove from The Karate Kid and Cobra Kai
Filmmaker Kevin Smith
William Shatner and George Takei from Star Trek
Aquaman's Jason Momoa
Michael J. Fox and Lea Thompson from Back to the Future
Charles Martinet, the voice actor for Mario and Luigi
Jessica Darrow, who voiced Luisa in Encanto
Marvel comic book artist Ryan Stegman
A fee applies to autographs and photo ops; these events are often cash only.
Celebrities and pricing for 2023 will be announced soon.
4.      Are there food and merchandise vendors?
Yes. MegaCon will house over 1,000 vendors and exhibitors. You may find the perfect accessory to complete your costume, artwork inspired by your favorite TV show, or a rare comic book you've wanted for ages.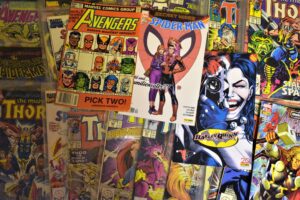 There will also be food vendors around the event. And given MegaCon's location on Orlando's International Drive, you'll also have great bars and restaurants to choose from outside the OCCC. Check out our recommendations here.
5.      What else can I do there?
If you can dream it up, MegaCon likely has it. Every year, the fan convention's schedule is jam-packed with unique workshops, gaming events, and other fun sessions. In 2022, MegaCon attendees could enjoy:
DJed dance parties
Escape rooms
A car show
Anime marathons
Speed dating
Themed trivia
Super Smash Bros. tournaments
Classes on costume creation
6.      Is it family friendly?
Yes, MegaCon is open to fans of all ages.
While children are welcome at almost all MegaCon events, there will also be activities just for them. During MegaCon 2022, these kid-friendly sessions included art projects, morning storytime, and a sorting hat activity inspired by Harry Potter. MegaCon also hosts a kids' costume contest with fun prizes.
7.      How do I buy tickets?
Tickets for MegaCon start at $23 for a single day or $109 for all four days. Enjoy the lowest prices by buying your tickets online by March 15, 2023.
Superfans should consider upgrading to one of MegaCon's deluxe ticket packages. The Ultimate Fan Package starts at $149. It comes with limited-edition MegaCon merch, access to a special lounge and exclusive events, and free tickets to smaller fan expos in 2023 and early 2024.
There is also a $499 VIP Package.
VIPs receive the same perks as Ultimate Fans. They'll also get expedited entry, an express pass for autograph and photo op events, and limited-edition comics.
8. Where should I stay during MegaCon 2023?
If you're traveling to Orlando for MegaCon 2023, book a hotel room at a Rosen Inn.
Our four Orlando hotels are located in the heart of the city, providing easy access to the Orange County Convention Center. Each morning, fuel your MegaCon adventure at an on-site breakfast buffet where kids eat free. And use our laundry facilities and in-room armoires, irons, and ironing boards to keep your costume looking perfect.