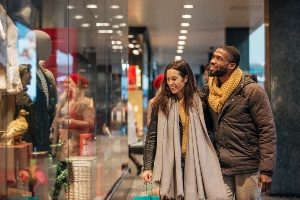 Shopping on Black Friday is less retail therapy, more grueling sport. Orlando's many boutiques, big box stores, and designer outlets offer excellent deals but only if you know where to find them. To make the most of your Black Friday in Orlando, check out these shopping tips.
1.      Make a Plan
By nature, Black Friday is a bit chaotic. If you're going to join the throngs of post-Thanksgiving deal-seekers, you'll need a plan. In the days leading up to Black Friday, comb through advertisements to sniff out the best deals. It's also smart to know store hours as well as travel times between stores so you can plan your shopping trips in a way that makes sense for you.
2.      Start Early
Back in the early days of Black Friday, stores didn't open until Friday. Nowadays, it isn't uncommon for stores to open as early as Thursday afternoon, then close for a few hours before reopening early Friday morning. In general, the earlier you can get to a store, the better. Get good rest the night before your shopping expedition so you can hit the stores bright and early.
3.      Shop Nearby
To avoid minimize time spent in traffic, we suggest focusing on stores near your hotel in the International Drive area. The Orlando International Premium Outlets, Orlando Vineland Premium Outlets, the Lake Buena Vista Outlets, and the Florida Mall are all nearby. Use a navigation tool like Google Maps to map out the distance from your hotel and consider taking alternative routes if you encounter heavy traffic.
4.      Stay Hydrated
Before you head out to the stores, remember to grab a bottle of water. It is also wise to eat a protein-rich breakfast to provide you with the energy you'll need. Due to the crowds and the traffic, even a short shopping trip can turn into a long expedition, so having snacks and water on hand is a must.
5.      Focus on Small Items
Black Friday advertisements love to hype up the big ticket items, which are usually large home appliances, video game systems, and furniture. As a tourist, getting these big items home can be a challenge, especially if you are traveling internationally. Focus on smaller items that can easily fit in your luggage such as wearables, headphones, laptops, DVDs, and more. You'll save a lot and won't have to pay extra to haul it home.
6.      Souvenirs
Technology may seem like the main event during Black Friday, but the sales aren't just limited to those items. If you were hoping to bring home souvenirs for yourself and your friends, Black Friday offers a great opportunity to purchase exciting Orlando gifts for less. Disney Springs, Disney's shopping and entertainment complex, has several boutiques and souvenir stores that will offer discounts on their themed merchandise.
7.      Experiences
If you'd rather not stuff your suitcase with Black Friday loot, go full millennial and concentrate on experiences, not things. Many dining outlets, spas, guided tours, and attractions in Orlando offer Black Friday discounts, making this a great time to try out something you've wanted to do but has been over your budget. The memories you make will outlast even the fanciest new electronics.
8.      Pace Yourself
There are so many great Black Friday deals and great places to shop in Orlando that it can be easy to get carried away. As you browse deals, remember that after Black Friday come Small Business Saturday and Cyber Monday. Knowing store deals for each of these shopping holidays can help keep you from overspending. Don't worry if you missed out on a great Black Friday deal – you just might find an even better deal in the days to come.
Stay at a Rosen Property near the Orlando Stores
All of our properties are conveniently located on International Drive or in the Lake Buena Vista area, making it easy to visit all of the stores we mentioned here. Even downtown Orlando's independent shops are easily accessible via the nearby I-4 ramps. To book your stay, give us a call at 1-866-337-6736 or just click on the button at the top of the page.