The Plaza Live has kept Orlando entertained for six decades.
The Milk District hotspot was originally a movie house, but in the 1990s, it was transformed into one of Orlando's best concert venues. In February 2023, the Plaza Live will host legendary singer-songwriters, terrific tribute acts, and a magic show that will have you laughing all night.
Here's who you can see this February at the Plaza Live.
Dave Mason and Justin Hayward
On Friday, February 3, sing along to classic tunes from the '60s and '70s at the Plaza Live. English singer-songwriters Dave Mason and Justin Hayward will take the stage at 7 p.m.
Dave Mason's music career started in 1967 when he co-founded the rock band Traffic in Birmingham, England. He served as Traffic's guitarist and shared vocals with keyboard player Steve Winwood. Mason only played with Traffic for two years, but in that time penned hit songs like "Feelin' Alright?" and "Hole in My Shoe."
After leaving the band, Dave Mason worked as a session musician while trying to establish himself as a solo artist.
Thanks to connections he made through Traffic, Mason played on classic tunes like "Street Fighting Man" by the Rolling Stones and Jimi Hendrix's version of "All Along the Watchtower."
Through the years, Mason has released 15 solo LPs, including 1977's Let It Flow. The album went platinum and produced Mason's biggest hit, the mellow and melancholy "We Just Disagree." He has also designed his own guitar line, toured with Fleetwood Mac, and supported music education charities.
Like Dave Mason, Justin Hayward launched his decades-long career through the Birmingham music scene.
As a child, Hayward taught himself how to play guitar, and he began performing at dance halls in his hometown of Swindon as a teenager. In 1966, he answered a magazine ad to join the rock band the Animals. The band went with another guitarist. But they introduced Hayward to the Moody Blues, whose singer and guitarist had just departed.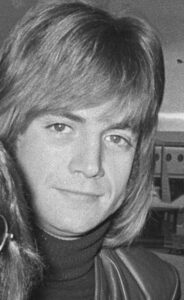 Hayward's classical-tinged guitar playing was a perfect fit for the prog-rock band.
Justin Hayward went on to write some of the band's biggest songs.
Singles like "Nights in White Satin" and "Tuesday Afternoon" helped the Moodies find their famously loyal fanbase in the late '60s and early '70s. Hayward also wrote the band's comeback hit, "Your Wildest Dreams," which reached No. 9 on the Billboard charts in 1986. While the Moody Blues stopped recording new material in 2003, they kept performing together until 2018, when longtime flutist Ray Thomas passed away.
Since then, Hayward has continued to tour as a solo act.
Tickets to see Dave Mason and Justin Hayward at the Plaza Live start at $39.
Michael Carbonaro: Lies on Stage
It's no illusion — magician and comedian Michael Carbonaro will wow fans at the Plaza Live on Saturday, February 4, at 7:30 p.m.
As a teenager, Carbonaro started making money performing magic tricks around Long Island. He put his earnings toward his tuition at NYU, where he studied experimental theater. After finishing college, Carbonaro started landing small TV parts — his first role was on Chapelle's Show in 2004. He's also appeared on programs like 30 Rock, Guiding Light, and Grey's Anatomy.
His breakthrough, however, came in 2013, when he starred in his first "Magic Clerk" sketch on The Tonight Show with Jay Leno.
In these hidden-camera skits, Carbonaro used his illusionist skills to make unwitting convenience store customers question their reality. Magic Clerk was such a hit that he became a Tonight Show regular. A year later, he was given his own truTV show, The Carbonaro Effect. He's pulled off over 500 pranks on the show.
Ready for a magical night in Orlando? Tickets to see Michael Carbonaro start at $29.
Mania: The ABBA Tribute
On Wednesday, February 15, take a chance on a world-famous ABBA tribute act that will have you saying thank you for the music.
Mania: The ABBA Tribute will recreate the Swedish pop band's 1980 farewell concert on the Plaza Live stage at 8 p.m.
The tribute act formed in 1999 under the name ABBA Mania. By 2002, they'd become one of England's most successful tribute bands, and landed a residency at the Strand Theatre in London's West End. Two years after that, they played a televised gig that attracted over 11 million viewers across Europe. The TV special even featured a guest appearance from ABBA's Björn Ulvaeus.
Now, Mania: The ABBA Tribute is coming to Orlando for a night full of catchy tunes and flamboyant costumes under the Super Trouper lights.
Best of all, you can see them without spending too much money, money, money. Tickets start at $24.
Stayin Alive: A Tribute to the Bee Gees
One week later, the Plaza Live will keep the disco grooves going when Stayin Alive takes the stage. The Bee Gees tribute show starts at 8 p.m. on Wednesday, February 22.
While in Orlando, Stayin Alive will play hits like "Jive Talkin," "More than a Woman," and "How Deep Is Your Love."
Stayin Alive consists of Tony Mattina, Todd Sharman, and Joseph Janisse, plus their talented backing band. The three singers performed with various tribute acts around Ontario before finding success as a trio. Since 2002, they've recreated the music and magic of the Gibb brothers via their pitch-perfect harmonies, coordinated outfits, and glittering light displays.
If you think you should be dancing on February 22, tickets start at $25.
Rock Out and Relax at a Rosen Inn
After an exciting night at the Plaza Live, rest somewhere close, comfortable, and affordable.
Whether you're a prog-rock purist, dancing queen, or magic maven, there's a Rosen Inn for you. Our four hotels are close to major highways, providing easy access to the Plaza Live and other Orlando attractions.