Ever wonder why car rental prices fluctuate so much from week-to-week or even on a daily basis? Turns out this is a common practice for car rental companies which can make it difficult to lock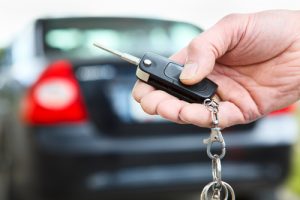 down an affordable rate.
Here are some tips for getting the best bargain you can during your vacation:
Stay Away From Prepaid Rentals
A common tactic that rental companies use is to offer a small discount up front if you pay in advance, but you end up forfeiting your ability to save money if the price drops after you
prepay, which they often do. Instead, keep an eye on prices after you make your reservation and if prices drop you can rebook at the lower rate.
The Longer you Rent, the More you Save
You would think that renting a car for just a day or two would be cheaper than renting for a whole week, but the opposite is sometimes true. Business travelers who only need a car for a couple of days are less picky about prices than vacationers, meaning that rental companies can get away with charging more money for short rental periods.
Avoid Renting at Airports
Rental counters at airports are convenient for travelers, but you do end up paying a premium for that convenience. Rental agencies charge a daily airport tax which can be up to 25% of your entire rental price if you pick up from an airport. This tax is only charged for rentals picked up at an airport though, meaning you can pick up at another location and return the rental at the airport when you're finished and avoid any fees.
Consider Smaller Brands
Big-name rental companies like Hertz, Avis, and Enterprise have large numbers of offices nation-wide, but if there are smaller rental agencies in the area you're visiting, they often have lower rates than the bigger names.
After you've scouted for the best deal on a rental car, you can count on Orlando Hotels 4 Less to get you the absolute best rates on the best hotels throughout the city. For questions, or to book a room, call us today at 1-877-224-5377.