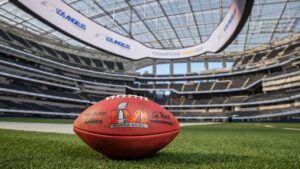 On Sunday, February 13, 2022, Super Bowl LVI blitzes the beautiful city of Los Angeles at SoFi Stadium.
It's the first game held in that city for 30 years. Although the teams aren't set, you still want to plan for your Super Bowl watch party in Orlando. We'll help you figure out where to go and what to expect.
Where to Watch Super Bowl LVI
In Orlando, the perfect spot to watch the game is International Drive.
I-Drive attracts millions of tourists a year because it's a great place to hang out outside of the theme parks. The Super Bowl is no exception. This area is full of bars, restaurants, attractions, and entertainment. Out of the variety of places to watch the Super Bowl game, below are a few popular places to eat good food, drink craft beer, and watch the game.
Miller's Ale House
Miller's Ale House is the place to be to watch the big game.
The restaurant is sports-themed, so it sets the tone for huge sporting events like the Super Bowl. Every wall is covered in TVs, so there's no chance you will miss the game. On top of that, it has the best food and drinks that are needed for the game day like burgers, wings, and beer.
Penalties if you arrive late as it'll be hard to find seating and timely service.
Twin Peaks Restaurant
Twin Peaks is a popular lodge-themed sports bar known for its made-from-scratch menu, cold beer, and its abundance of TVs.
With TVs in every angle of the restaurant you have no choice, but to watch the game. Also, with food made for MVPs, it doesn't get better than that.
Strategy: make reservations for your party to ensure a table.
Buffalo Wild Wings
Buffalo Wild Wings brings the experience of being in the stadium on game day to you.
Everyone knows what is needed for a Super Bowl dinner which is wings, wings, and more wings with a chaser of beer. At Buffalo Wild Wings, guests can enjoy the game surrounded by friends, fans, and food.
Strategy: Buffalo Wild Wings also has tailgate takeout.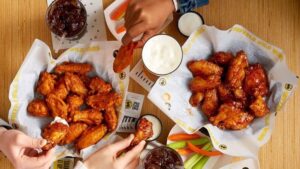 Halftime Show
The halftime show is going to be historic with its star-studded lineup of artists from the hip-hop scene.
Here's what is to expect during the halftime show: Dr. Dre will lead the performance with his protégés Snoop Dogg, Kendrick Lamar, and Eminem. Mary J. Blige joins the team as well. All these artists have countless all-time hits under their belt, which makes the performance one of the most anticipated halftime shows in history. Some songs fans are guessing the group will sing are:
Eminem's "The Real Slim Shady" and "Lose Yourself"
Kendrick Lamar "Humble" and "All the Stars" with Mary J. Blige
2Pac featuring Dr. Dre "California Love" (natch since they'll be in L.A., California)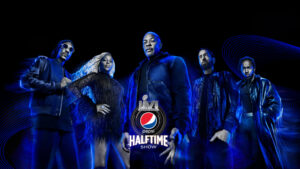 Stay Close to the Action of International Drive at Rosen Hotels & Resorts
With International Drive being the hub of food and entertainment, you want to stay in the area to watch the big game.
Luckily, Rosen Hotels & Resorts has locations on I-Drive. Every location is within walking distance from a bar or restaurant that is hosting a Super Bowl watch party. Book a room with Orlando Hotels 4 Less to get the lowest possible rates at a variety of Rosen Hotels & Resorts, so you can safely recover from Super Bowl Sunday.
Penalties galore if you drive after a night of partying.
Our hotels are also dedicated to the highest standards of cleanliness and safety for the well-being of our guests and associates. More on the Rosen Total Commitment.