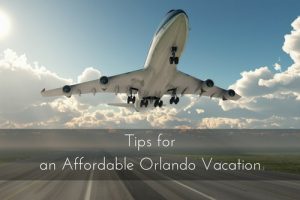 With a high concentration of world-class theme parks, shopping, entertainment, and beautiful views, it's no wonder that Orlando attracts more than 50 million people annually. While it is easy to spend thousands on a lavish Orlando vacation, it is possible to enjoy all that The City Beautiful has to offer if you're on a budget.
Visit during the Off-Season
Visiting Orlando during slower times of the year allows you to take advantage of lower entertainment prices, as businesses want to attract guests by any means necessary. The busiest times of the year for tourism in Orlando are spring break, Easter, Thanksgiving, and the month of December. Outside of those times, you can often find better deals on the things you want to do.
Be Patient When Buying Airfare
Begin watching airline ticket prices months before your trip. Many major airlines offer deals for travelers coming to Orlando, and those are often bundled together with exclusive deals on rental cars.
Take Advantage of Discounted Attraction Tickets
At various points throughout the year, many theme parks and other attractions offer ticket discounts, promotions, and ways to earn free one-day tickets. SeaWorld Orlando® and Universal Orlando Resort™ offer free tickets for military members as well as dining deals that can help save a significant amount of money.
Explore Areas Outside the City
Just because you're on vacation in Orlando doesn't mean you can't venture outside of the city. You'll find many great, low-cost ways to keep the family entertained in surrounding areas like Florida's many beaches or even the Kennedy Space Center.
When you're planning your Orlando vacation, count on Orlando Hotels 4 Less to offer the best rates on the best hotels throughout the city. For questions or to book a room, call us today at 866-337-6736.