Every year, UCF Celebrates the Arts brings the Dr. Phillips Center to life. The Orlando festival will make the venue sparkle with the harmonies of choirs, footwork of dancers, and bright brushstrokes of painters.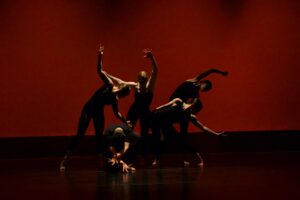 The annual event is hosted by the University of Central Florida's College of Arts & Humanities. It celebrates creativity in all forms. Visual artists, performers, writers, and digital creators at all stages of their careers will showcase their talents and cheer on their peers.
UCF Celebrates the Arts takes place from April 2 – 15, 2023.
Here's everything you need to know about UCF Celebrates the Arts 2023.
High-Profile Artists, Low Prices
The art galleries throughout the Dr. Phillips Center will be free to visit all through the festival, no ticket needed. Most performances and presentations require a ticket from the UCF Box Office website. But even most of the ticketed events are free. Those that aren't range between $10 and $60 per person.
These prices are astoundingly low, especially given the caliber of the festival lineup. While this year's schedule has yet to be released, you can expect to see some familiar faces at UCF Celebrates the Arts.
The event's guest speakers will reflect on their careers and offer advice to aspiring creatives.
Previous guest speakers have included:
Star composer Hans Zimmer
Star Trek and Orange is the New Black actress Kate Mulgrew
TV personality and scientist Mayim Bialik
Celebrity chef Lidia Bastianich
Award-winning novelist Emily St. John Mandel
Cultivating Tomorrow's Creators
While other names in the UCF Celebrates the Arts program won't be so familiar, keep them in the back of your mind. In a few years, they may take the art world by storm.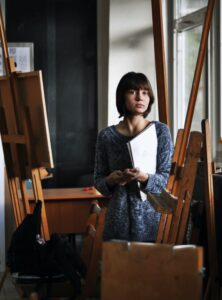 Each year, over 1,000 UCF students and faculty members participate in UCF Celebrates the Arts. They devote a huge part of the school year to planning the festival's jam-packed lineup.
In past years, fine art connoisseurs, music mavens, and theater geeks could enjoy:
A production of Shrek the Musical
Performances by UCF music ensembles
Screenings of animation students' short films
An exhibit featuring the designs of local architecture students
Augmented reality experiences
Poetry readings by Orlando's poet laurates Shawn Welcome and Susan Lilley
Interactive puppet shows for young children
Demos of video games designed by UCF students
Where to Stay During UCF Celebrates the Arts
Each Rosen Inn is in the heart of Orlando, a short drive from the Dr. Phillips Center. When you book your room through Orlando Hotels 4 Less, you'll enjoy the lowest rates on your hotel stay.
At Rosen Hotels & Resorts, we're big fans of Orlando's growing creative community. That's why we've partnered with United Arts of Central Florida. Together, we support local creators and help you explore the arts in the City Beautiful. Check out our guide to the arts scene here.