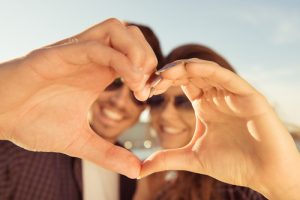 Let's be honest, candy and flowers just don't cut it on Valentine's Day anymore. Luckily, Orlando is filled to the brim with ways to make this Valentine's Day truly unforgettable. Everything from romantic carriage rides to chocolate-themed dinners are at your fingertips. Here are a few of our favorite options for your romantic stay here in Orlando.
Theme Park Fun with a Romantic Twist
Carriage Rides at Walt Disney World – Hop aboard a carriage into a world of wonder at Walt Disney World. Their horse-drawn rides create a picture-perfect Cinderella experience at either Disney's Port Orleans Resort or Disney's Fort Wilderness Resort.
Disney Springs Water Taxi – There are few things more romantic than an Italian-style water taxi. This guided tour of Disney Springs is complete with chocolate-covered strawberries and a champagne-toast.
The Toothsome Chocolate Emporium – For couples who have a big sweet tooth, there's no better destination than the Toothsome Chocolate Emporium. Enjoy a chocolate-infused dinner with your better-half in one of the most popular spots in Orlando.
Come Closer Together with Shared Experiences
Create Chocolate Masterpieces – Every Friday night in Baldwin Park, you and your SO can stop by Farris and Foster's Chocolate Factory to create your own chocolate treats. Baldwin Park is just a 15-minute drive from Downtown Orlando.
Work Together to Escape – Orlando is home to a huge number of escape room attractions, and what better way to come closer together than to work together to solve puzzles and escape? Some of our favorites include America's Escape Game and The Great Escape Room.
Get a Bird's–Eye View of Orlando – Climb aboard the Orlando Eye for a romantic view you'll never forget. The 20-minute long ride gives you the best view of the city, and you can even rent out an entire cabin on the Eye for you and your sweetheart to make things even more special.
Creating an unforgettable Valentine's Day in Orlando is a breeze. This is just the tip of the iceberg when it comes to exploring all the romantic fun that Orlando has to offer, and there's something out there to suit every taste and budget. When planning your vacation, be sure to book your stay with Orlando Hotels 4 Less to get the lowest possible rates. Call us today at 1-866-337-6736 to book!