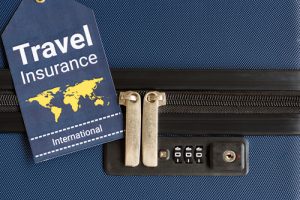 Travel insurance is something that is overlooked by many travelers, but it is one of the most important things to have before you leave for your destination. Life is unpredictable, and most health insurance plans will not cover things that happen when you're travelling. Travel insurance covers you in the event of injury or illness, and it covers the things you take with you on your travels, any accidents that may happen, or unforeseen trip cancellations. Not only are you protected if you need to see a doctor when you're away from home, you'll be covered if you happen to run into the ocean with your phone in your pocket as well.
Here is a short list of the benefits that travel insurance has to offer:
Coverage if you fall ill while away from home and need to seek medical care
Coverage in the event of needing to be airlifted
Coverage for electronics or other belongings that are broken or stolen
It covers you in the event of having to cancel your trip
It is affordable and offers great peace of mind
It is easy to get—any companies allow you to apply for coverage online
For just a few dollars each day you're gone, you can make sure you aren't blindsided by unforeseen costs and expenses while you're away from home. The small cost is well worth the peace of mind that travel insurance offers, so don't risk big bills just to save pennies right now.
Once you've planned your trip and secured your travel insurance, you can count on Orlando Hotels 4 Less to get you the absolute best rates on the best hotels throughout the city.