By Brianna Plato
We hope you brought an appetite, because Magical Dining has returned to Orlando for its 18th year – and it's bigger and better than ever. Join local foodies and visitors alike to indulge in exquisite cuisines from Visit Orlando's participating Magical Dining restaurants.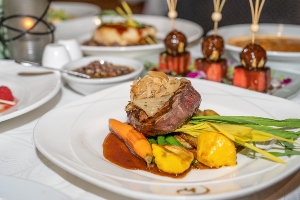 The concept of Magical Dining was born with the intent of showcasing the diverse and thriving restaurant culture of Orlando. The highly anticipated gastronomic event happens once annually and features prix fixe three-course meals for $40 per person. The event typically lasts five weeks and collaborates with over 100 restaurants across the city, bringing guests carefully curated menus that appease every taste bud and diet. If that didn't convince you, there is also $1 donated to charity for every meal that is purchased.
Know Before You Go
If you're new to the foodie culture and Magical Dining in Orlando, here are some important things to keep in mind this season:
The prix fixe meals are sold at a fixed price of $40 and feature an appetizer, entrée, and dessert from the restaurant's pre-determined "Magical Menu." If you have any specific allergens or dietary restrictions, you can look up restaurants based around those criteria on Visit Orlando's official website. This event is the perfect opportunity to get a taste of restaurants you wouldn't normally have the means to splurge on, so do your research and take advantage of the next few weeks of deliciousness.
Beyond the extraordinary food and ambiance, the philanthropic aspect of Magical Dining remains at the forefront. By partaking in Magical Dining, food enthusiasts can contribute to a cause while embarking on a culinary escapade, adding a deeper sense of fulfillment to the dining experience.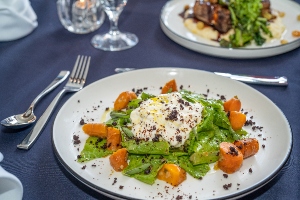 Like the menus, the charities are also chosen beforehand, with this years' cause supporting survivors of abuse. Amongst the long list of previous charities that have benefited from Magical Dining are the Ronald McDonald House and the Arnold Palmer Hospital for Children, both notable foundations in the Orlando area. Since 2009, the event has raised over $2,000,000.
Rosen Restaurants Participating in Magical Dining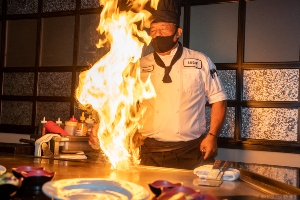 Rosen Hotels and Resorts have a long list of tantalizing food locations across all seven properties, some of which have historically participated in the event. This year, Jack's Place, Everglades Restaurant, Harry's Poolside Bar & Grill, A Land Remembered, Shogun Japanese Steakhouse, and Cala Bella are all among the list of participating locations.
If you're in Orlando this Magical Dining season, keep Rosen Hotels & Resorts in mind and be sure to check out our menus for our restaurants' prix fixe offerings.