Florida's tropical climate lends to the state's abundance of native plants and animals, which makes The Sunshine State the perfect place to experience wildlife from across the world. Take the family out on a safari ride at Disney's Animal Kingdom and head out on a wild excursion that offers close encounters with the exotic animals of Africa. Let us guide you through some of the wildlife experiences you won't find anywhere other than Disney's Animal Kingdom.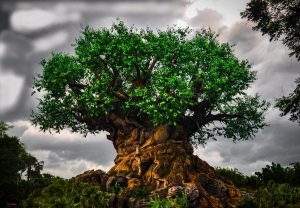 Starlight Safari
Take a unique tour of Disney's African savannas and see which animals come out once the sun goes down on the Starlight Safari tour. As a passenger on this nighttime excursion, you'll get a unique view of exotic animals — from flamingos and ostriches to zebras and wildebeests — thanks to night-vision equipment. Expect anything to cross paths with your open-sided safari vehicle on this truly unforgettable adventure.
Up Close With Rhinos
Head backstage to get a firsthand look at Animal Kingdom's white rhinos on a guided wildlife tour. Find out all about these magnificent African creatures with live rhinos as your key learning tool. Ask the rhinos' keepers any questions about these endangered animals and get to know more about their natural habitat.
Wild Africa Trek
This three-hour VIP journey brings you through grasslands and open savanna terrain to get a full safari experience. Grown and cultivated to replicate natural African land, Animal Kingdom's Safi River Valley is home to animals like giraffes, hippos, and crocodiles. Included with your tour are complimentary photo services, which means you'll get to take home professional shots of you and your family trekking through the wild.
Sense of Africa
Get a full taste of African culture on this dynamic Disney tour. Start at the Animal Kingdom Lodge and learn all about the region that inspired the resort. From there, you'll head over to Boma — Flavors of Africa to dine on African-inspired dishes. Then, you and your party will hop on a private safari vehicle for a VIP excursion where you're guaranteed to see some of the savanna's most exotic wildlife up close.
Wildly Low Room Rates
Journey through the wild without paying a premium on hotel prices when you book with Orlando Hotels 4 Less. Find cozy rooms and luxurious amenities at a rate that fits perfectly into your budget and book your stay just miles away from all the safari fun at Animal Kingdom. Just as safe as is Disney's Animal Kingdom safaris are our hotels. Our new hotel features help promote a healthy space such as clear protective borders between you and front desk staff, cleaning common areas and touch points more frequently, floor markers to help everyone maintain proper social distancing in common areas, use of hospital-grade disinfectants in rooms, and more hand sanitizer dispensers throughout the hotels. Rest assured we keep safety and comfort in mind for you, our guests, and our staff. To learn more or reserve your stay, call us at 1-866-337-6736.